Originally posted on As Told by Laura:
1.  Stupid Ambition
Job hunting? Please – I've got this one, guys. My strategy? I'm going to apply ONLY for insanely prestigious positions that are totally out of my league – like the White House. Yes, I'm applying to the entire White House. Go big or go home, right? I'll just throw together a quick resume tonight. 'Aint no thang.
 2. Denial
So what I didn't get that resume written? There's still ten weeks until graduation anyways. That's basically forever in college years. Busy, I'm too busy enjoying my last days of freedom – a.k.a. being a worthless tub of lard. I'll start working on that cover letter right after this season -I mean, episode – of Game of Thrones.
3.  Mild Anxiety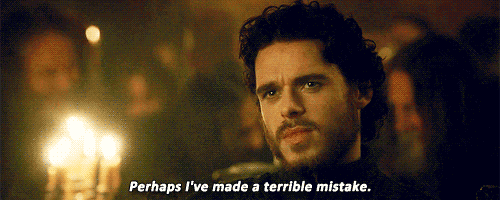 Boy, the weeks are really flying by, huh? It's fine. No really, it's fine. I wrote my resume, sent it out to a few places. It's…
View original 129 more words